Caitlyn Jenner hoping for Harry Styles and Kendall Jenner to rekindle their romance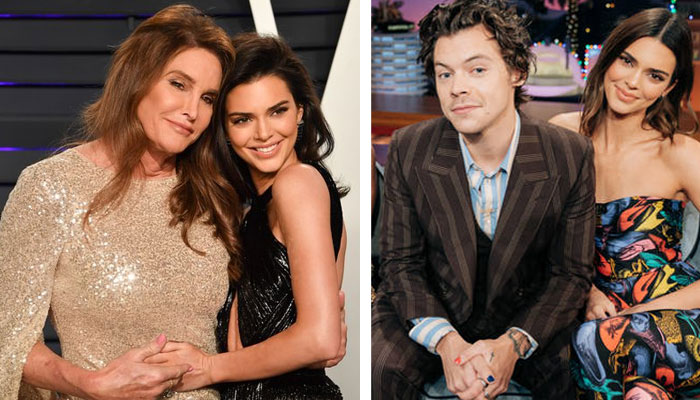 Harry Styles and Kendall Jenner had taken the world by storm with their past relationship and while the two are now broken up and the latter has been spotted with her ex Ben Simmons, some of us are still hoping for Cupid to take control.
And fans are not the only ones waiting for that to happen as Caitlyn Jenner also stepped forward expressing her hope and desire to see her supermodel daughter get back together with the former One Direction member.
Speaking on Capital Breakfast show, she said: "I only met him one time at an event with Kendall and he seemed like a gentleman. I hear he plays golf, that's good."
"She (Kendall) always speaks very highly of him, and, yeah, I think they did (have a good connection). I don't know whatever happened, but yeah," she added.
Harry and Kendall had dated back in 2013 and had gotten back together in 2016 before parting ways yet again.
in.grvn.org romance Caitlyn Jenner hoping for Harry Styles and Kendall Jenner to rekindle their romance
Related News
Read Meghan flies back to Canada - tasking Harry with resolving Sussex-shaped crisis latest on ITV News. All the Royal news.
The Duke and Duchess of Sussex (aka Prince Harry and Meghan Markle) announced Wednesday that they will "step back" as senior members of the royal family, splitting their time between North America and the UK and no longer receiving taxpayer funding.
Kinky Kylie Jenner posed with rope in lace lingerie and joked she was 'tangled' in her latest 'thirst-trap' snaps.
The 'Big Little Lies' actress and country superstar talk to ET at the Golden Globes about donating $500000 to the relief fund.
If Harry and Meghan show that royals can survive without public money, then what happens to the other royals?
More News in romance
Jessie J and Channing Tatum are officially dating again! After almost two months of spending time apart, the couple has decided to work things out according to multiple news outlets. Sources familiar to the
Karan and Preeta's bathroom romance in Zee TV show Kundali Bhagya Kundali Bhagya the popular Zee TV show produced by Balaji Telefilms has always kept the viewers hooked to its gripping storyline. And the show
The hot and heavy romance of Channing Tatum and Jessie J is on again almost two months after their breakup. The "Magic Mike" star and the British pop singer are "fully back
Netflix's smash hit To All The Boys I Loved Before concluded with its protagonists Peter Kavinsky and Lara Jean uniting with each other. However, Kavinksky and Jean's "happily-ever-after" seems to have been derailed in To